Linda Sarsour to Lead Antisemitism Vigil
Yes, I did write antisemitism vigil and not antisemitic.
In Brooklyn, huh?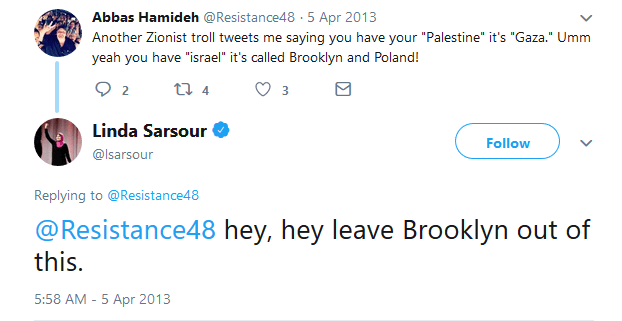 I am assuming her speech won't go like this
I am also guessing she won't be complimenting this guy
nor attending with her brother
But she will probably need security. I wonder if she will be turning to these guys again.