Paid Palestinian Propaganda Exposed
An Israel-hater has tweeted out a number of photos, supposedly showing poverty and destruction in Gaza
There certainly is poverty and destruction in Gaza, brought on predominantly by the actions of Hamas and the other terrorist groups. There is also beauty and opulence there.
Of course, these photos are staged for maximum effect.
https://www.instagram.com/p/BxkOLZQnfIs/
If you supposedly are telling the truth why bring in an ad agency with creative directors, a copywriter, and a professional photographer? And what "retouching" was involved? The photos definitely look photoshopped. Take this one for example
The bus and guy look like they were taken from other photos and placed with background scenery that may or may not actually be Gaza. Heck, I wouldn't be surprised if the bus was taken from a photo of the aftermath of a palestinian suicide bombing in Israel.
This is paid propaganda, plain and simple. I just wonder how much this propaganda campaign cost, who footed the bill, and how many ordinary Gazans that money could have benefited.
Update: As suspected, the bus is not from Gaza – it is a photo taken in Botswana (hat tip: Michal).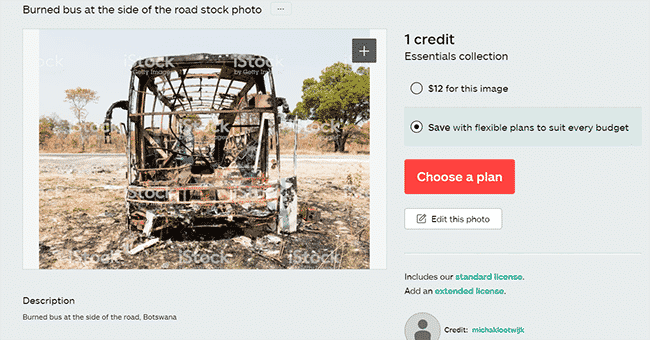 Update: Here's the building from the desk photo
and the background of the couch photo is from Syria (Hat tip: Noah)
Update: Here is the website of the company that put the different images together. As you can see, there is a lot of fakery involved (Hat tip: Noah)
Update: The background of the photo with the desks (to the back left)….also Syria (the photo has been flipped).
Thanks to Noah again!