Congress Wannabe Huwaida Arraf Releases Vile, Dishonest Campaign Ad
Last year, I posted how antisemitic, Israel-hating terror supporter Huwaida Arraf was making a bid for Congress.
She has just dropped a new campaign video, and naturally a big focus of it is how evil Israel supposedly is.
The video naturally traffics in lies and half-truths.
The organization she co-founded, which was nominated for a Nobel Peace Prize, was the International Solidarity Movement (ISM). I have documented their lies and terror-support extensively over the years.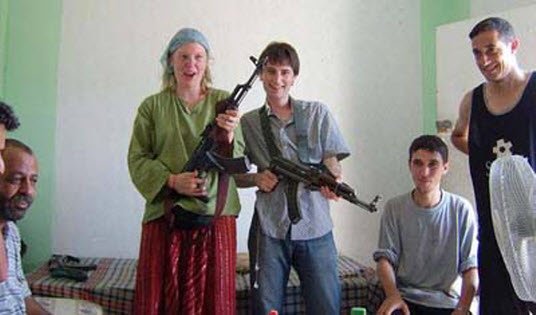 The fact they were nominated for a Nobel Peace Prize means nothing. A nomination may be submitted by any persons who are qualified to nominate.
Members of national assemblies and national governments (cabinet members/ministers) of sovereign states as well as current heads of states
Members of The International Court of Justice in The Hague and The Permanent Court of Arbitration in The Hague
Members of l'Institut de Droit International
Members of the international board of the Women's International League for Peace and Freedom
University professors, professors emeriti and associate professors of history, social sciences, law, philosophy, theology, and religion; university rectors and university directors (or their equivalents); directors of peace research institutes and foreign policy institutes
Persons who have been awarded the Nobel Peace Prize
Members of the main board of directors or its equivalent of organisations that have been awarded the Nobel Peace Prize
Current and former members of the Norwegian Nobel Committee (proposals by current members of the Committee to be submitted no later than at the first meeting of the Committee after 1 February)
Former advisers to the Norwegian Nobel Committee
Clearly, these people can include rabid Israel-haters. Indeed, the ISM was nominated for the 2004 Nobel Peace Prize by Israel-hater Svend Robinson, a former New Democratic Party Member of the Parliament of Canada.
When she claims she was hijacked at sea, she is referring to the IDF boarding the Gaza flotilla ships that were on their way to Gaza – in both 2008 and 2010. The latter flotilla included the infamous Mavi Mamara ship that included real terrorists and Jew-haters who attacked IDF commandos.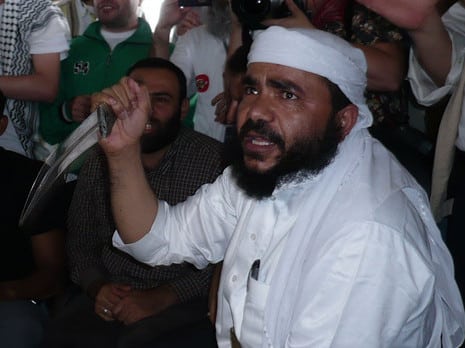 Israel did not hijack anyone. Israel acted the way any country would act when confronted by hostile people bent on breaking a naval blockade. Especially given the "activists"' history of supporting terrorism.
Another pertinent fact Arraf doesn't mention in her video: she co-founded the Free Gaza Movement, which organized these flotillas, but left after Free Gaza tweeted out a Neo Nazi video. The person behind the tweet was likely her co-founder, Jew-hater Mary Hughes Thompson.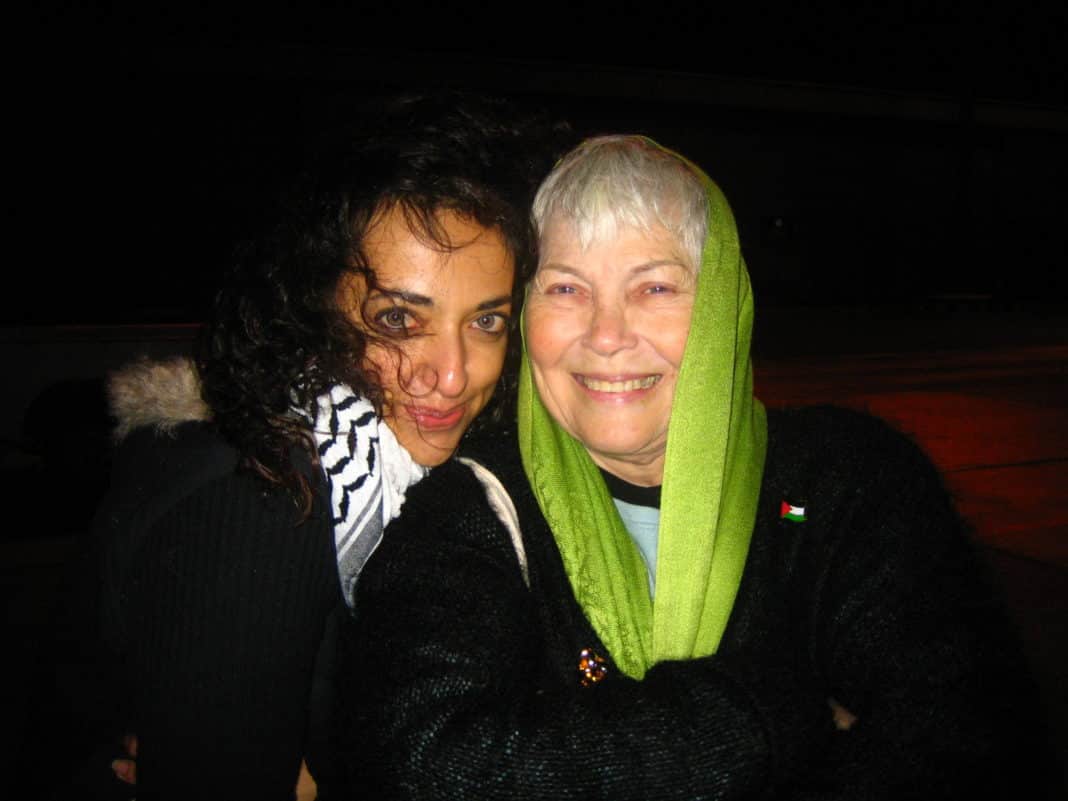 Arraf's claim she put her body on the line in front of soldiers "shooting at children" is also highly misleading.
If you watch the footage, you will see these "children" were engaged in violent rock throwing. These rocks are not pebbles, but rather dangerous weapons being thrown to maim or kill.
Towards the end of the video, Arraf claims she is running in order to make a difference to her communities in the US. That might be true, but I have no doubt that she will try to influence a shift of policy on Israel, the way the current Squad members do. And to her, this means working towards Israel's destruction.
Hat tip: Rachell