JISR Collective Attacks Jewish Israel-Haters
Remember the JISR Collective, the shady "Diaspora Arab Media Collective challenging imperialism and capitalism" who is likely behind the Mapping Project and likely Iranian?
Not content with criticizing the BDS Movement, they have now set their sights on various Israel-haters – because they are Jewish or have Jewish involvement.
Israel-haters like JVP, IfNotNow, Code Pink, and New Israel Fund: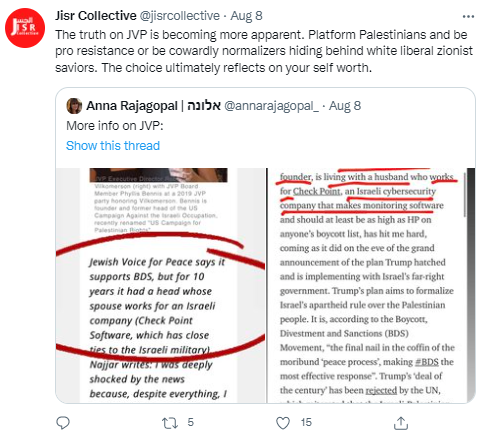 And generally just Israel-haters who happen to be Jewish:
When will Jewish Israel-haters realize they are just useful idiots – until they are considered not useful anymore?