Jew-Hater Suhair Nafal Planning to "Silence" Me
Jew-hater Suhair Nafal has posted the following on her Facebook wall:
And what is this plan? It involves "silencing" me:
But don't worry! She is not putting a hit on me. It seems she is planning a lawsuit:
I say bring it on! Truth is always a defense to accusations of libel and given I have been libeled by the mob out for my blood, I might just countersue.
It is these haters who constantly lie. Take this guy commenting under her post, for example:
I have never called anyone's employer to get them fired.
Notice also the referring to me as a "creature." They just love to dehumanize us.
Those to respond to Suhair's call-to-action or otherwise comment on the post include:
the clearly not-antisemitic Joachim Martillo:
the clearly not-antisemitic Mary Musallam Davis:
the clearly not-antisemitic Susanne Beranek:
and the clearly not-antisemitic Ashley Love: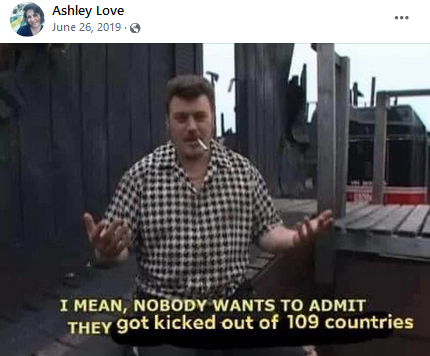 Given the clearly not-antisemitic Suhair
clearly reads my posts about her, here is a message to her and her mob:
I am not afraid of you; quite the contrary. You are reinforcing to me just how effective I am at fighting Jew-hatred. I occupy your heads, rent-free and am clearly over the target if you want to silence me.
Here is my promise to you: I will continue to expose Jew-hatred wherever I see it – until my dying breath, as long as antisemitism is being disseminated.