The cliche is that exercising sovereignty over Judea and Samaria and refusing the Palestinians residing there citizenship will mean apartheid. The claim is wrong on many levels
Olga Meshoe, a South African whose family experienced actual apartheid, settles the question
The Palestinians have simply decided to redefine the English language in a way that casts them in a positive light
We're still waiting for the BBC to publicise this picture.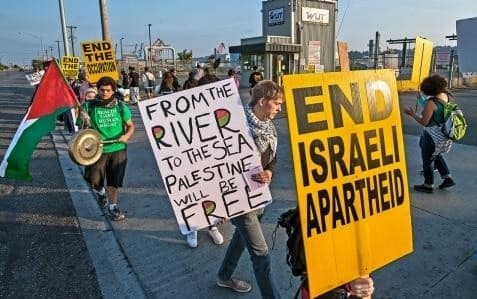 Reader Binyamin with an important post about the true nature of BDS
Jerusalem bakery BDS fail
I acknowledge apartheid exists (in the "West Bank")
Ma'an publishes article using only anti-Israel buzzwords.
Muslims have arrived in Al-Quds for Eid al-Adha
These pictures would be quite effective if they didn't expose your gross ignorance of history.
An #ApartheidFail at a Tel Aviv train station...
There I was, no trees close by....
"our biggest success was when Mandela put himself in my position and went out of his way to understand my position"