Home
Tags
BDS South Africa
BDS South Africa seems to have lost the memo that they are to present themselves as not antisemitic
Inadvertent honesty from the BDS-holes
Is Paypal blocking BDS South Africa because of their terrorist connection?
Muhammed Desai, the Director of BDS South Africa, has deleted his post admitting to collaboration with terrorists
What a shame for the BDS Movement that some of their own like Desai cannot help themselves.
A few months ago, I posted how Muhammed Desai, director of BDS South Africa, was accused of #metoo-ing three women in one night. One of the victims,  San Jose State University Professor Sang Hea Kil, recently spoke about her ordeal at the (allegedly wandering) hands of Desai.
South African BDS-holes continue to turn on their own, expressing a real unhappiness with how BDS South Africa is handling the sexual harassment allegations against its director Muhammad Desai.
Caption this photo of a press conference with South African celebrity-cum-BDS-Hole Shashi Naidoo and Muhammed Desai, Director of BDS South Africa and alleged me-too'er.
Sashi has since posted a retraction of her previous comments, which throws Israel completely under the bus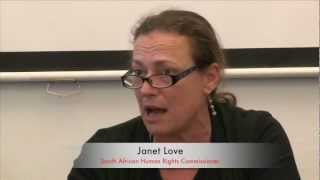 South African BDSHoles use UN Holocaust Remembrance Day as an excuse to engage in some good old fashioned Israel demonization.