BDS South Africa's Muhammed Desai Deletes Post Admitting to Collaboration with PFLP Terrorists
Yesterday, I posted how Muhammed Desai, the Director of BDS South Africa, had gone from allegedly me-tooing a bunch of women to effectively me-tooing himself – by admitting to collaboration with a PFLP terrorist in a Facebook post.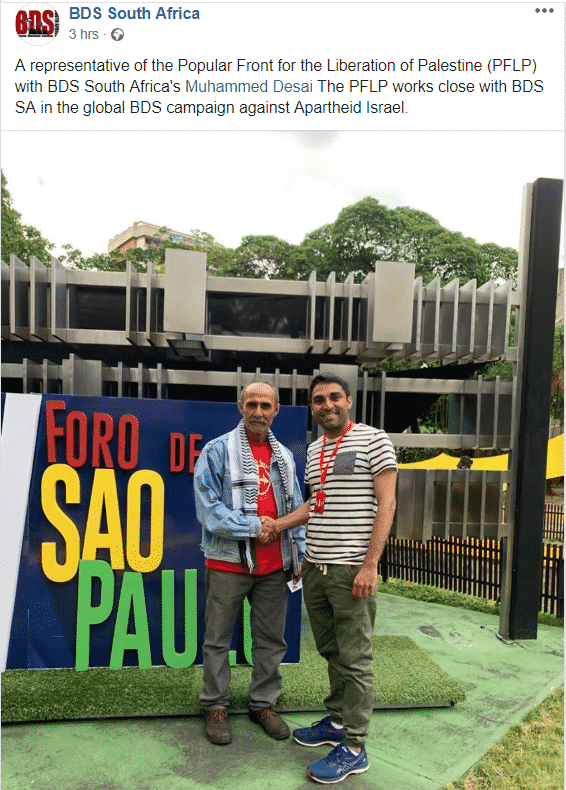 It seems he did not like the attention because he has subsequently deleted it.
Unfortunately for him, the Internet is forever, especially when it comes to screenshots.
Mo, thank you for playing non-violent-resistance-not-terrorism-supporter. Unfortunately, you lose!