Best of 2009: Top 10 Separated at Births (Poll)
With the end of the year fast approaching (alright, we still have 3 weeks but who's counting), I think now – before the holiday season – is an opportune time to already start pondering the most important question of the year.
What is the best Israellycool Separated at Birth for 2009?
Like I did last year, I'll let you all decide on the final composition and order of the Top 10. All you have to do is vote in the poll underneath the following entries.
I'll publish the final list based on your votes the first thing next year.
Music Producer/convicted murder Phil Spector, and Star Wars villain Greedo (first posted April 14th)

Crazed Free Gaza tool Cynthia McKinney and crazed cartoon character Sideshow Bob (first posted July 1st)

Mel Gibson's baby momma Oksana Grigorieva and Octomum (first posted April 29th)
Reformist Iranian presidential candidate, Mahdi Karroubi, and a bat (first posted May 25th)

Some Syrian soap superstar and Australian Hollywood actor Geoffrey Rush (first posted November 23rd)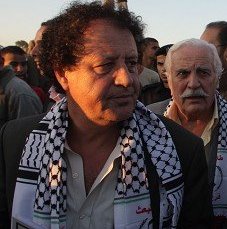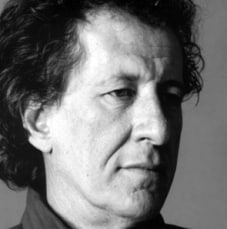 Michael Jackson's dermatologist, Dr. Arnie Klein, and Roseanne's ex-husband/actor Tom Arnold (first posted July 8th)

Abdel Latif Moussa and something out of Planet of the Apes (first posted August 16th)
Some Fatah terrorist and actor John Amos (first posted November 19th)
Singer Ronan Tynan and comedian Matt Lucas (first posted October 18th)
Some palestinian policeman and Frank Costanza (first posted March 17th)
What is the Best Separated at Birth For 2009?
Cynthia McKinney - Sideshow Bob (35%, 45 Votes)
Abdel Latif Moussa - Ape (19%, 25 Votes)
Phil Spector - Greedo (12%, 15 Votes)
Mahdi Karroubi - Bat (9%, 12 Votes)
Syrian Soap Superstar - Geoffrey Rush (7%, 9 Votes)
Oksana Grigorieva - Octomum (6%, 8 Votes)
Fatah Terrorist - John Amos (5%, 7 Votes)
Palestinian Policeman - Frank Costanza (4%, 5 Votes)
Ronan Tynan - Matt Lucas (2%, 3 Votes)
Dr. Arnie Klein - Tom Arnold (0%, 0 Votes)
Total Voters: 128

Loading ...
Related Posts:
Best of 2008: Top 10 Separated at Births
Best of 2007: Top 10 Separated at Births
Best of 2006: Top 10 Separated at Births