Anti-Zionist-Not-Antisemite Jake Lynch Needs To Explain This
You may recall last year Shurat HaDin Israel Law Centre sued Australian academic Jake Lynch for racial discrimination for his BDS activities. My friend Andrew Hamilton was the lawyer involved. Unfortunately, Shurat HaDin dropped the case and Lynch walked away.
At the time, Lynch denied his BDSholing was racially ­motivated against Jews.
So let him explain this.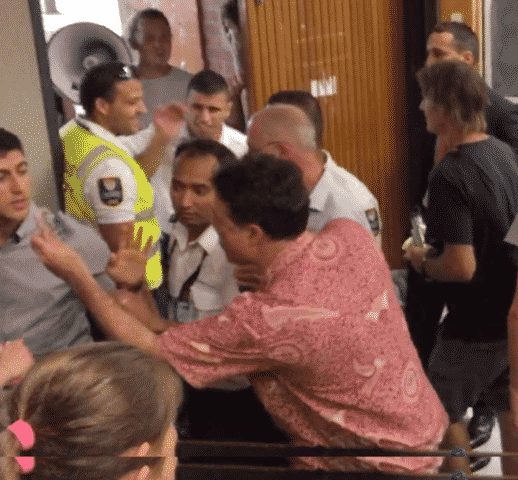 That's Lynch at a disruptive protest against Colonel Richard Kemp at the University of Sydney, holding money to the face of a Jewish student.
So Mr Lynch, I invited you to explain yourself. I mean, surely this was not an antisemitic gesture, right? Perhaps you just wanted change. Because your actions against Israelis are not racially motivated. I mean, you said so.
In the meantime, I ask the University of Sydney to investigate.