IfNotNow Admit They Get Their Knowledge of Judaism From Cartoons
Not unlike their fellow Israel-haters JVP, IfNotNow are as kosher as a pork latke. Their ignorance of Judaism is quite astounding. One might rightly assume they've obtained all their knowledge of it from the side of a cereal box.
And you'd almost be right – according to their own admission.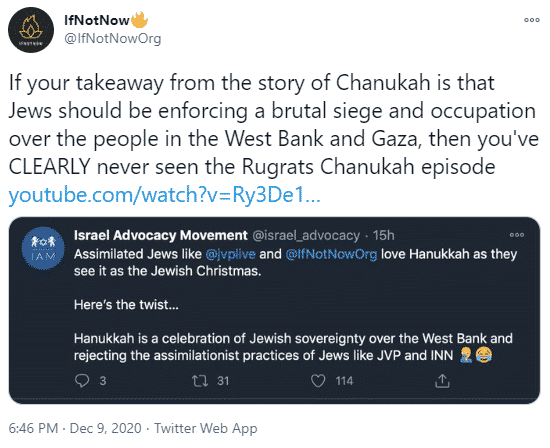 No doubt they also get their grasp of the Arab-Israeli conflict from Rick and Morty.
.