Linda Sarsour Teams Up (Again) With Antisemitic Terror Supporter Hatem Bazian
Remember Hatem Bazian, the Berkeley Professor and the Chairman of American Muslims for Palestine who has been sprung disseminating some of the vilest antisemitism?
Not to mention calling for a violent uprising in the USA, holding leadership positions in groups with ties to terrorist organizations, and founding a student group dedicated to the destruction of the Jewish state (Students for Justice in Palestine)?
Why do I mention this? Oh, no reason.
But, Islamophobia!
Not that this is surprising. Sarsour has been there for her buddy Hatem before.
And he isn't exactly the first Jew-hater she associates with.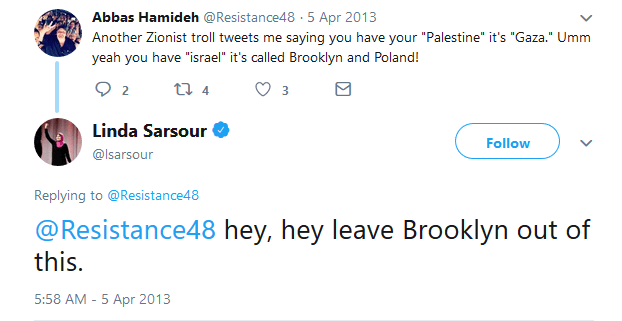 Those receipts are sure piling up.