Priceless BDS Fail of the Day (Starring Jeremy Corbyn)
For quite some time now, the haters have been beating the 'Boycott Puma' drum. As the official website of the BDS Movement states: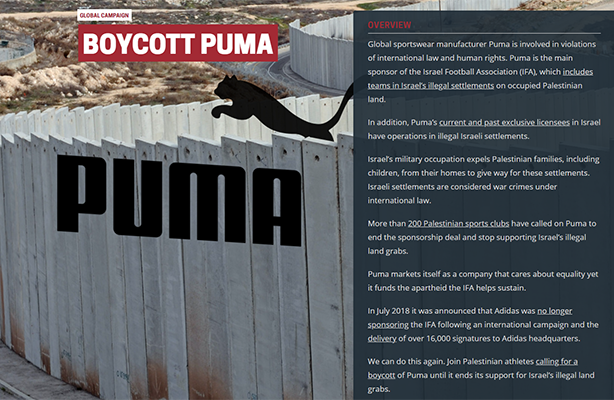 Global sportswear manufacturer Puma is involved in violations of international law and human rights. Puma is the main sponsor of the Israel Football Association (IFA), which includes teams in Israel's illegal settlements on occupied Palestinian land.

In addition, Puma's current and past exclusive licensees in Israel have operations in illegal Israeli settlements.

Israel's military occupation expels Palestinian families, including children, from their homes to give way for these settlements. Israeli settlements are considered war crimes under international law.

More than 200 Palestinian sports clubs have called on Puma to end the sponsorship deal and stop supporting Israel's illegal land grabs.

Puma markets itself as a company that cares about equality yet it funds the apartheid the IFA helps sustain.

In July 2018 it was announced that Adidas was no longer sponsoring the IFA following an international campaign and the delivery of over 16,000 signatures to Adidas headquarters.

We can do this again. Join Palestinian athletes calling for a boycott of Puma until it ends its support for Israel's illegal land grabs.
Don't you just hate it when people don't get the memo?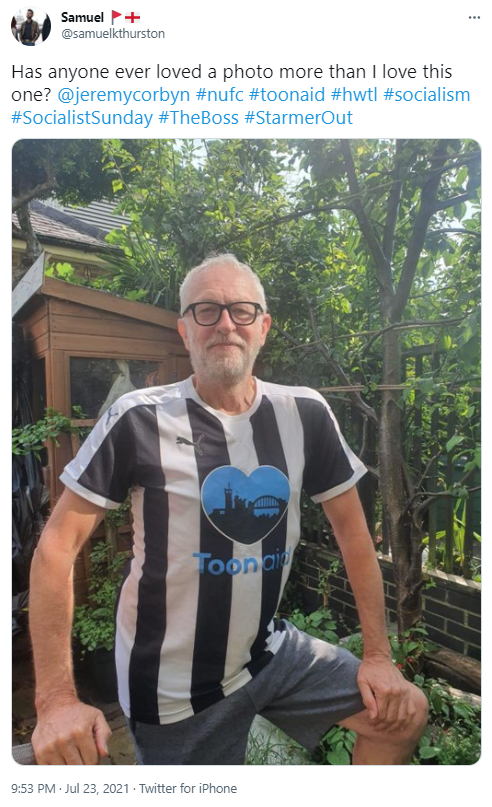 I kind of love this photo too.
Hat tip: Sussex Friends of Israel