Not quite the circumstances I envisaged for the first ever direct flight from Israel to Australia (to my hometown of Perth, Western Australia, no less!). But historic and impressive nonetheless.
You know how some things are so hilariously bad, they become good?
The Israeli NAvy has responded in style to El Al's "sketching" in the sky of their Boeing 747's final flight path.
El Al's Boeing 747 is being retired after nearly 50 years of passenger service. In honor of the occasion, El Al decided to have some fun with the final flight path
There are reports that Israel-hating freaks-on-a-leash Hatari are considering filing a formal complaint with Israel's El Al airline
The El Al crew has apparently paid back Hatari, the Icelandic BDS-holes who decided to use Eurovision as an opportunity to show their ignorance about the conflict and ingratitude towards Israel for the hospitality - by assigning them the worst seats.
Elneny has an opportunity to be a good role model to his legion of fans. Instead, he is stoking the fans of hatred.
Paula writes that there was no physical violence aboard that plane; the lies came from those attempting to excuse El Al's actions
I guess with a deal this big on the table, there's no way a bunch of screechy protesters throwing hissy fits in super markets were ever going to stop commerce.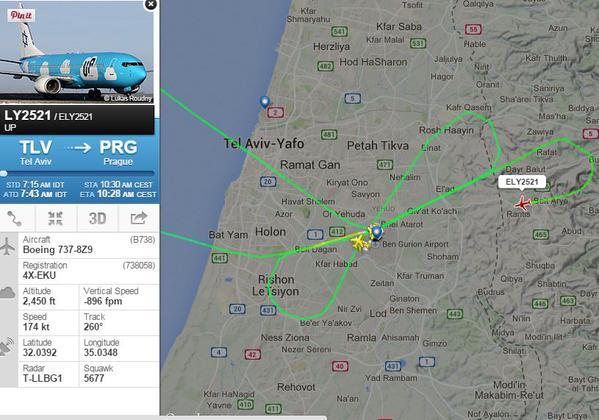 LY2521 flight from Ben Gurion, Israel to Prague has to return to the airport.
"I want the EL AL security measures. They have always been targeted, yet they keep planes & passengers safe"
They turned the plane around, and drove back to the terminal to pick up young cancer patient.
Where our scoop resulting in another Roger Waters fail