Understanding who Jabotinsky was
Am I obsessed? This is something I do take the time to ponder on - mainly when someone sends me a message "Why are you obsessed with being like a Jew?"
This might just be the most exact explanation of Zionism I have seen.
You've probably heard the accusations that Zionism is a form of racism, especially in the wake of UN Resolution 3379. But do you know where it came from?
Zionists of all stripes need to stick together, because our problems are far bigger than our petty disagreements on the details.
The Economist is consistently maliciously wrong about Israel.
I hereby declare I am an indigenist - I am a supporter of indigenous peoples, especially my own people the Jews, indigenous to the land of Israel.
Linda Sarsour continues to treat us all as fools
American-Israeli author and journalist Yossi Klein Halevi responds to a student questioning why it is ok to "humanize" Zionists
Felicia describes her journey from Israel hater to staunch Zionist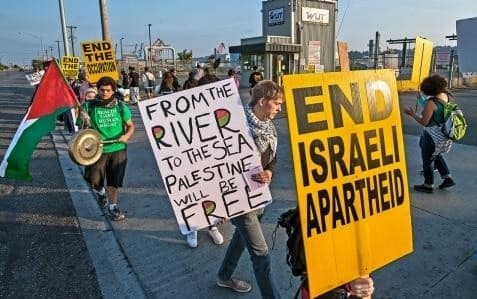 "I will stand with the best country in the Middle East, the ancient homeland of the Jewish people"
From the Department of WTF
A Māori Samoan's take on Zionism