The Economist is consistently maliciously wrong about Israel.
I hereby declare I am an indigenist - I am a supporter of indigenous peoples, especially my own people the Jews, indigenous to the land of Israel.
Linda Sarsour continues to treat us all as fools
American-Israeli author and journalist Yossi Klein Halevi responds to a student questioning why it is ok to "humanize" Zionists
Felicia describes her journey from Israel hater to staunch Zionist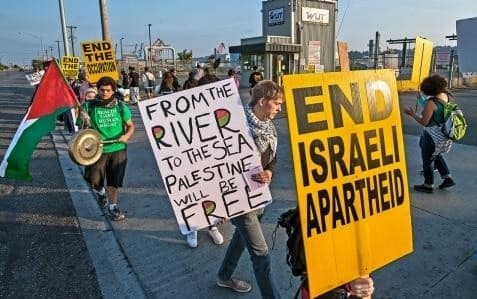 "I will stand with the best country in the Middle East, the ancient homeland of the Jewish people"
From the Department of WTF
A Māori Samoan's take on Zionism
Contempt for Judaism, plain and simple
Linda Sarsour's rejection of Zionist Feminists lays bare her Jew-hatred.
In case it wasn't already obvious, Linda Sarsour is a bigot
Young Liberal Jews are forced to make Sophie's Choice