Australian Eurovision contestant Kate Miller-Heidke continues to impress with her fairness, explaining how being in Israel has made her even more sure about her decision to reject calls from Roger Waters and others she dubbed "Twitter extremists" to boycott us.
Australian singer Kate Miller-Heidke says she is feeling the pressure as she prepares for this year's Eurovision song contest – but it's not because of her performance.

A high-profile boycott campaign has fired up, calling on Eurovision artists to pull out of the contest – to be held in Tel Aviv – due to Israel's treatment of Palestinian people.

In some cases, Miller-Heidke has been urged directly to drop out.

"I'm pretty sure all the artists have been experiencing the same pressures, the same kind of twitter extremism, I've spoken with some of the other artists, everyone feels conflicted by it, everyone feels under pressure," the singer told SBS News in Tel Aviv.

"Since being here (in Israel), I've been even more sure about the value of open dialogue."
Be sure to check out the video at the link, where Kate describes spending a Ramadan dinner with an Arab-Israeli family. Clearly the experience helped solidify her views about Israel.
Possibly also meeting other Israelis…including perhaps the odd Ozraeli.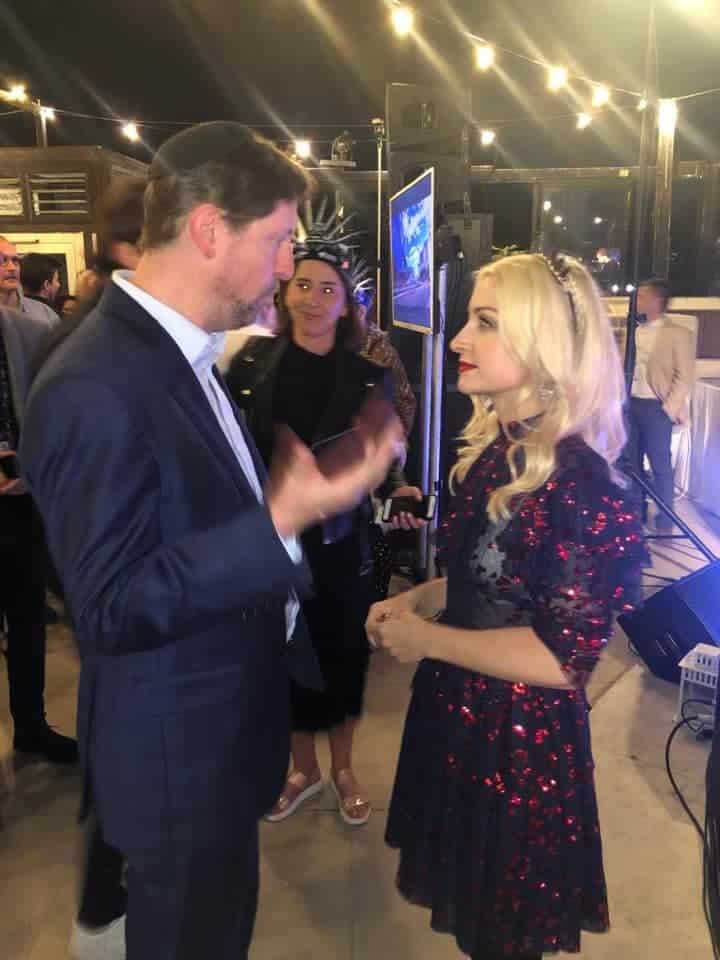 Please help ensure Israellycool can keep going,
by donating one time or monthly