Epic South African BDS Movement Infighting
Last year, I posted how BDS South Africa had dissolved. This is what I wrote at the time:
While they portray this as part of a rebranding effort in light of Israel's "creeping infiltration" into Africa – which is significant in itself because it is an acknowledgement that BDS is not working (even though they claim it is effective) – I believe there is more to it than that.

The most significant part is the blink-and-you'll-miss-it "By recently becoming fully independent and autonomous from the BNC.." The BNC is the "Palestinian coordinating body for the BDS campaign worldwide." It is essentially the BDS mother ship.

In other words, Desai's new organization Africa for Palestine is not part of the BDS Movement. This is not a rebranding, it is a split!

Now let's look at that reply tweet again
They are claiming BDS South Africa no longer exists, and "the only BDS organization in South Africa that is endorsed by the BDS Movement" is the South African BDS Coalition. This seems like a real dig at Africa for Palestine, the head of which is Muhammed Desai, and would also explain why they were not bothered by the fact my post went after him.

Meanwhile, Africa for Palestine, by calling itself "formerly BDS South Africa", is playing up their connection to the BDS Movement, while implying there is no longer any BDS movement in South Africa.

So why did this split occur? I am assuming it arose out of the Muhammed Desai sexual assault allegations, in which much pressure was put on the BDS Movement to have him step down. Desai probably refused, and was angry they did not stand behind him, leading to an acrimonious split into these two opposing movements.
More on the Muhammed Desai sexual assault allegations here, and here.
Fast forward to now – well actually, June of this year (I just found out about this), when a panel of representatives from all the "Palestine Solidarity" organizations in South Africa got together for a Zoom pow-wow . The discussion got real testy as some of the speakers confirmed my suspicions – the split occurred because of the handling of Desai's sexual assault allegations.
Infighting hilarity ensues.
The guests on the discussion included Roshan Dadoo, William Shoki, Yunus Allie, Naazim Adam, and Muhammed Desai, among others. The over two-hour long discussion went into the various issues facing the struggle and how to continue fighting for a free Palestine.

However, what has caused a social media outcry happened during comments made by Dadoo and Shoki. During Dadoo's opening comments, she mentioned that the organisation she represents, the SA BDS Coalition, came about at the request of the BDS National Committee.

Dadoo said the BDS National Committee informed the coalition that they were disaffiliating the former BDS-SA. "They said it was because they failed to reach mediation […] around allegations of sexual harassment that were made around the then-director Muhammed Desai. In their opinion, they had failed to conclude this matter satisfactorily and they requested a number of organisations to form a coalition." In response to Dadoo's opening statements, Allie said there shouldn't be any slanderous remarks made.
Later in the Salaamedia discussion, Shoki spoke on the importance of intersectionality in the Palestinian solidarity movement. Shoki said it was important to condemn all forms of oppression. "I just want to mention that there is a fierce conversation happening in the comments about what happens when a figure in our solidarity movement is credibly accused of sexual harassment. How do we respond?"

Wadee interrupted Shoki, saying that he had also seen the comments but that the discussion was about where the solidarity movement was at strategically.

He mentioned that movements like Fees Must Fall and Rhodes Must Fall came underdone when it relegated questions of how women are treated in the movement and how toxic masculinity dominates.

Wadee once more interrupted Shoki at this point to say the question being asked was around the impact of student movements can have on intellectuals.
Many social media users have expressed their dissatisfaction with the manner in which the interview was handled.
The Wits PSC, of which Shoki is a member, said they condemn the radio station's attempts pf "trying to silence" Shoki "when he tried to address the issues of sexual violence within the Palestinian movement."
The Live comments to the Youtube video also make me want to grab a huge bucket of popcorn.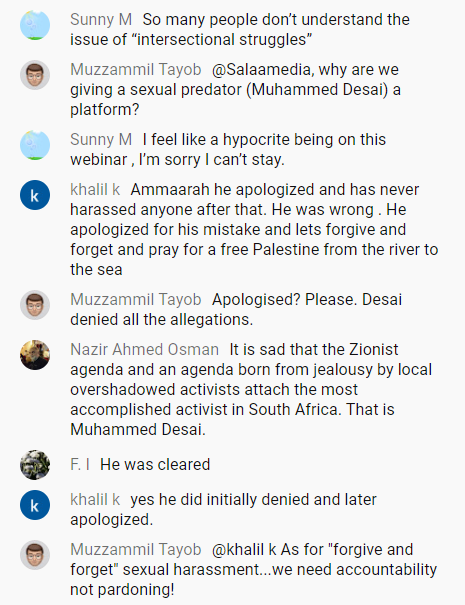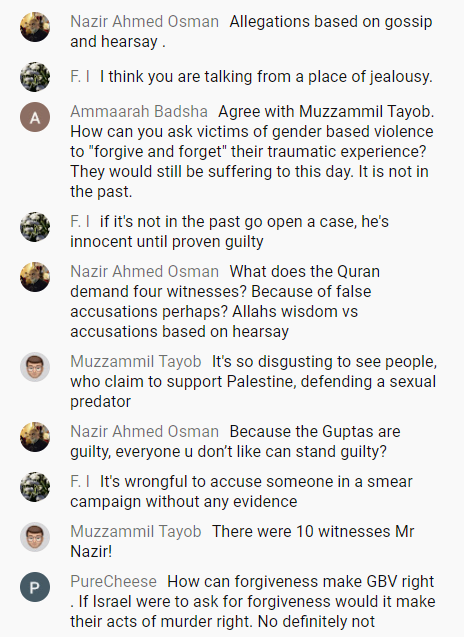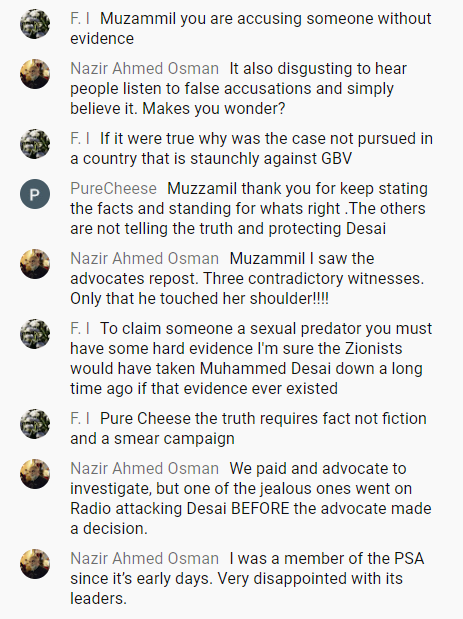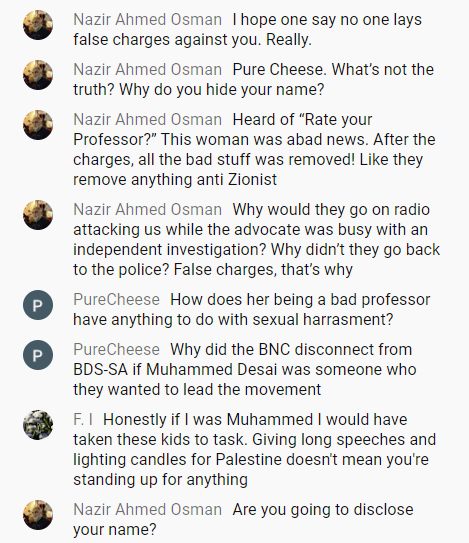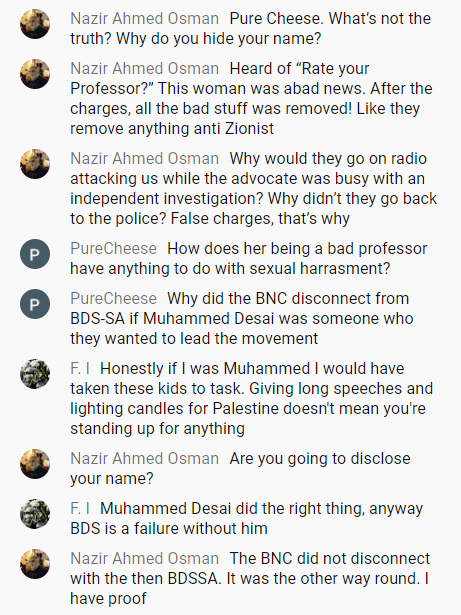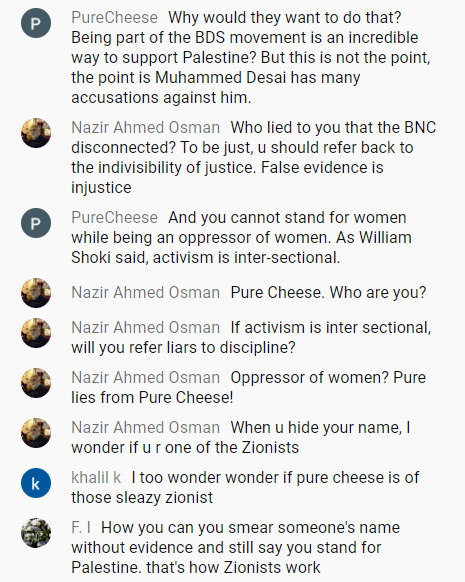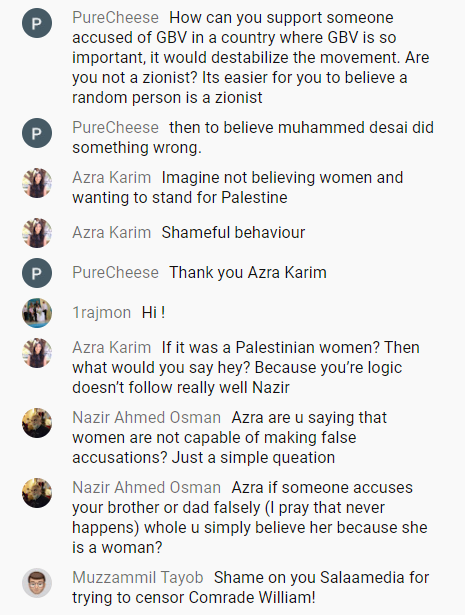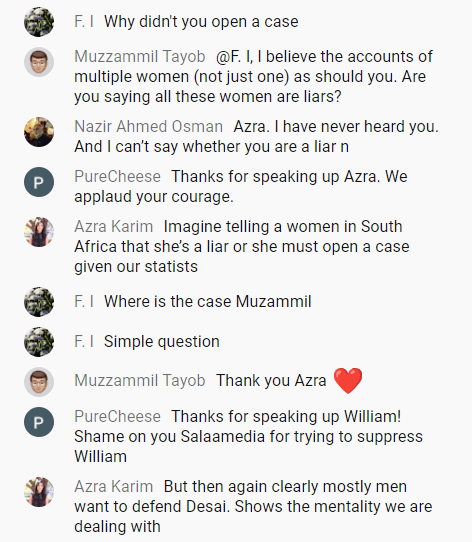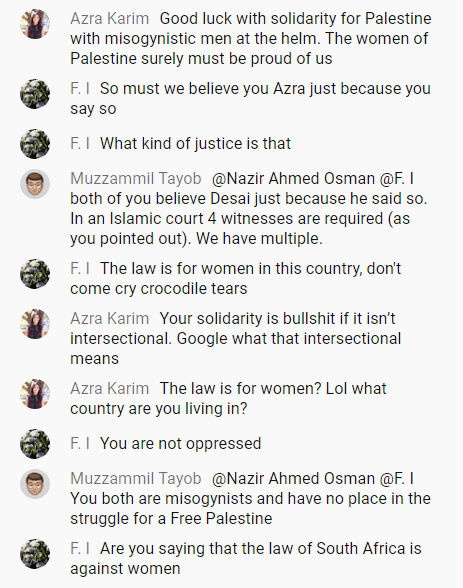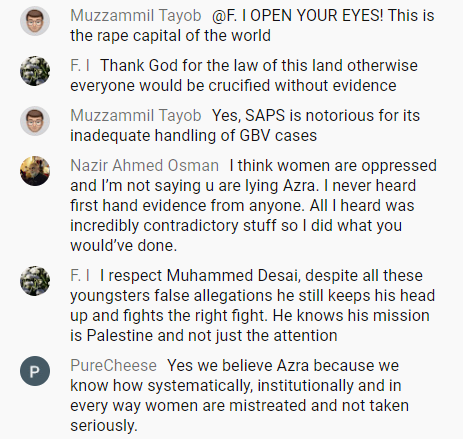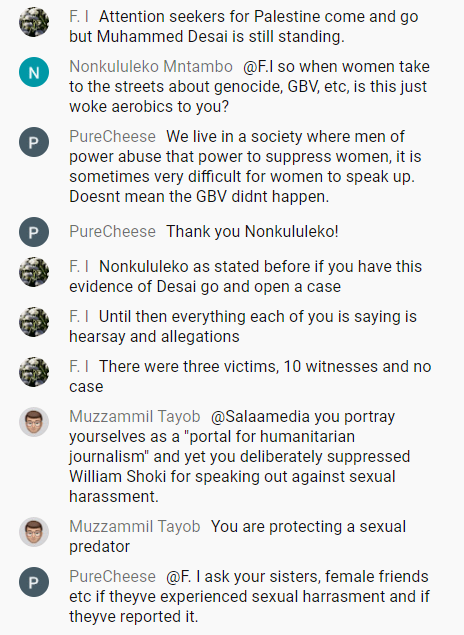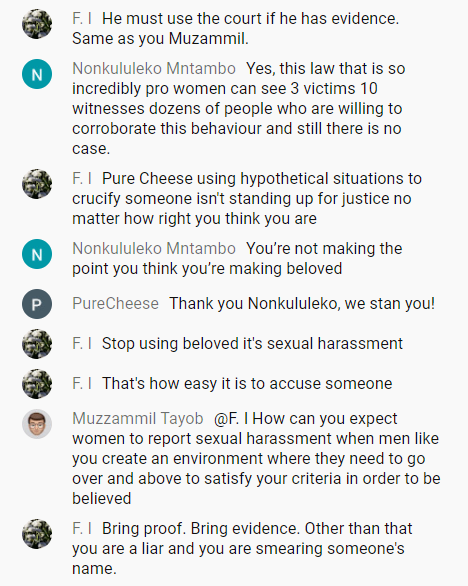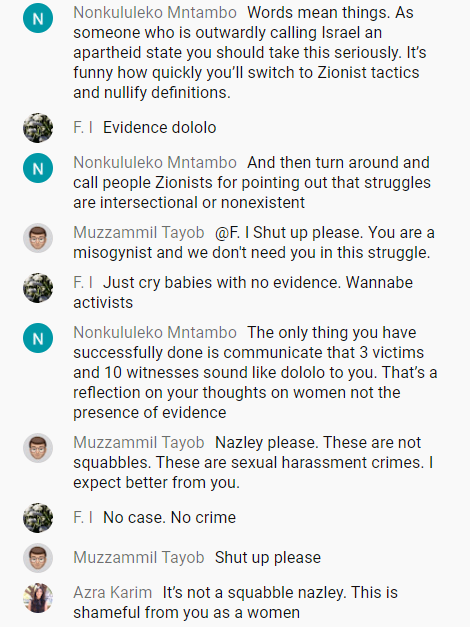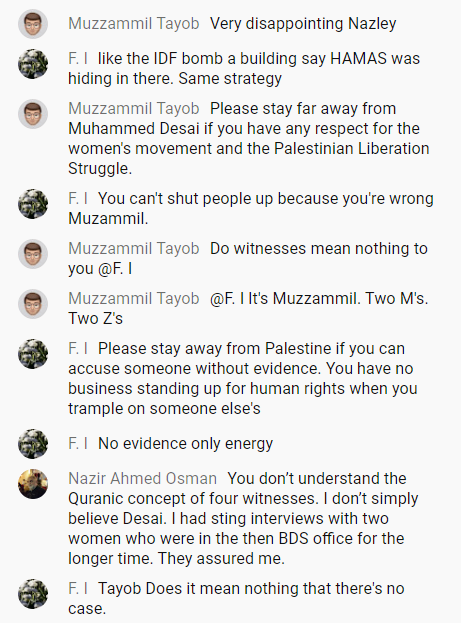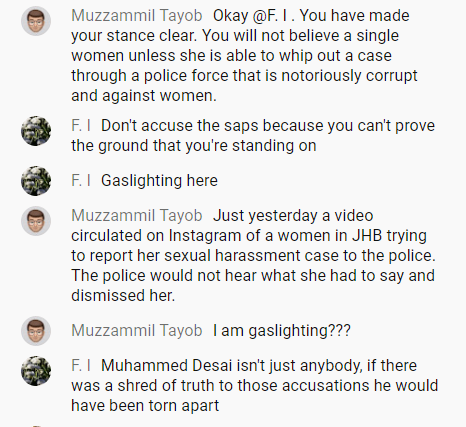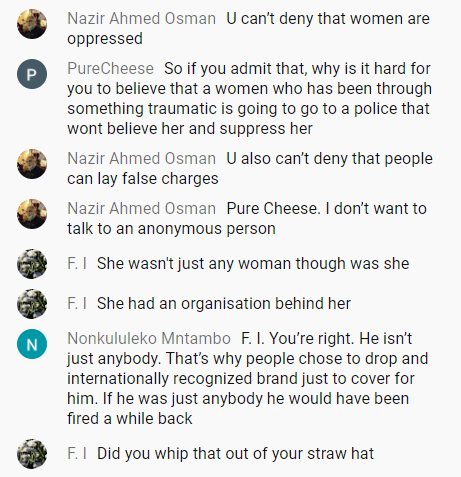 That was just about the most entertaining thing I have seen since Squid Game.