Home
Authors
Posts by Judean Peoples Front
Exclusive video footage of how Hezbollah plans to work around UNIFIL's renewed mandate.
I recall the words of Berl Katznelson, as he marveled at the continued existence of Jewish Jew-haters
Too many people pontificate that Israelis and Palestinians both just want what's best for our children
One needs only look at the name for Jerusalem in Arabic
Something very important overlooked with this "beautiful moment"
So Quds Day protesters are allowed to fly the flag of Hezbollah's "political wing?"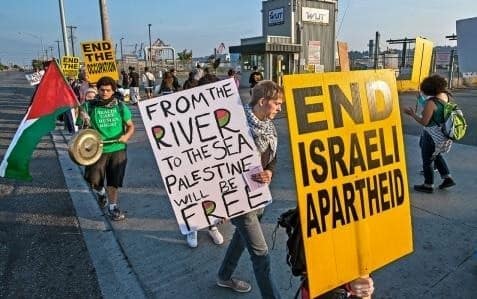 Anyone who recognizes the "true intent" behind President Trump's Muslim Ban must also recognize the true intent behind BDS
Linda Sarsour's rejection of Zionist Feminists lays bare her Jew-hatred.
The far Left exposes its own hypocrisy
Ray Hanania may be a "moderate," but he's beholden to same Palestinian myths peddled by Fatah and Hamas