With yet more celebrities coming out against Israel, now seems like a good time to publish this post which I have been working on for a while.
Below is a list of celebrities (dead and alive) who were/are either definitely pro-Israel or have somehow been associated with a pro-Israel cause. Where there is an article proving this, I have linked the celebrity's name to it. Where an article lists many such celebrities, I have included it under General Sources after the complete list of names.
Note that this post is designed to be a work-in-progress, and not a complete list of pro-Israel celebrities. If you know of other pro-Israel celebrities, please leave their names in the comments, as well as a links to proof of this, and I will update the post accordingly.
Paula Abdul
Michael Adler
Jason Alexander
Maria Conchita Alonso
Avi Arad
Tom Arnold
Jeff Astrof
Jon Avnet
Craig Balsam
Antonio Banderas
Gary Barber
Roseanne Barr
Elana Barry
Jonathan Baruch
Kathy Bates
Aaron Bay-Schuck
Warren Beatty
Lainie Sorkin Becky
Lawerence Bender
Annette Bening
Tony Bennett
Steven Bensusan
Steven Berkoff
Adam Berkowitz
Greg Berlanti
Jordan Berliant
Gail Berman
Halle Berry
Mayim Bialik
Joshua P Binder
Roger Birnbaum
Todd Black
Phil Blazer
Michael Borkow
Eric Braeden
Scooter Braun
Dan Brecher
Eric Brooks
Dan Bucatinsky
David Byrnes
Sid Caesar
Thomas Calabro
Colin Callender
Simon Callow
Gloria Carlin
Jack Carter
Omri Casspi
Kristin Chenowith
Lionel Chetwynd
Michael Chiklis
Sacha Baron Cohen
Etan Cohen
Joe Cohen
Arthur Cohn
Natalie Cole
Harry Connick Jr.
Carol Connors
Kevin Costner
Simon Cowell
Bryan Cranston
David Cronenberg
Norm Crosby
Tom Cruise
Billy Crystal
Clint Culpepper
Ted Danson
Marc Dauer
Craig David
Boaz Davidson
Donald De Line
Danny De Vito
Matt DelPiano
Josh Deutsch
Danny Dimbort
Lauren Shuler Donner
Dick Donnor
Stephen Dorff
Michael Douglas
Fran Drescher
Tom Dressen
Sarah Drew
Minnie Driver
Kirk Douglas
Robert Duvall
Jack Dytman
Lee Eisenberg
Larry Elder
Doug Ellin
Ari Emanuel
Randall Emmett
Diane English
Dan Erlij
Ron Fair
Dakota Fanning
Ben Feingold
Dave Feldman
James Feldman
Patti Felker
Miguel Ferrer
Rick Finkelstein
Sam Fischer
Harrison Ford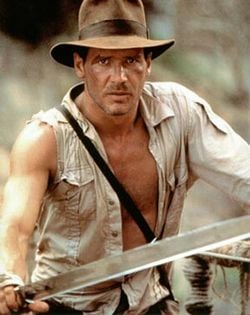 Erica Forster
Gary Foster
Vivica A. Fox
Doug Frank
Dennis Franz
Bryan J. Freedman
Geordie E. Frey
William Friedkin
Daryl Friedman
Michael Fricklas
Bob Gale
Jeremy Garelick
Ran Geffen-Lifshitz
Larry Gelbart
Andrew Genger
Jody Gerson
Risa Gertner
Jami Gertz
Jack Gilardi
Gary Ginsberg
David Glick
Jonathan Glickman
Mark Gochman
Evan Goldberg
Gil Goldschein
Tony Goldwyn
Howard Gordon
Meyer Gottlieb
Marc Graboff
Kelsey Grammer
Trudy Green
Adam Griffin
Iris Grossman
Phil Hacker
Marvin Hamlisch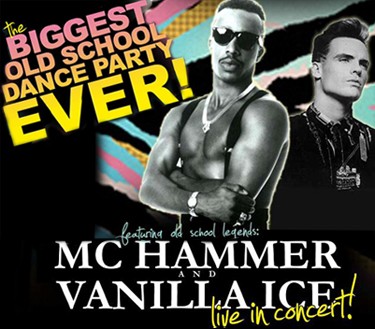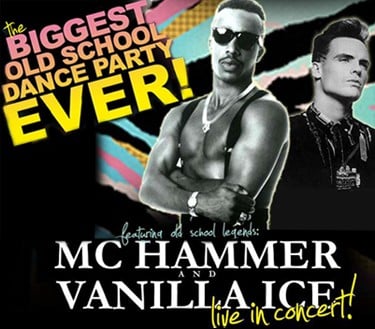 Sanaa Hamri
Valerie Harper
Ronald Harwood
Adi Hasak
Ned Haspel
Patricia Heaton
Gerard Henderson
Didier Hernandez
Dennis Hopper
William Hurt
Andrew Hurwitz
Bill Jacobson
Neil Jacobson
Nina Jacobson
Jonathan Jakubowicz
Don Johnson
Norah Jones
Nathan Kahane
Adam Kaller
Zach Katz
Jeffrey Katzenberg
Ryan Kavanaugh
Ron Kenan
Larry Kennar
Nicole Kidman
Kevin King-Templeton
Ben Kingsley
Michael Kives
Courtney Kivowitz
Patrick Knapp
Anne Kopelson
Arnold Kopelson
Steven Kram
Lenny Kravitz
Erik Kritzer
Kelly Kruger
Lisa Kudrow
Carolina La o
Eriq La Salle
Scott Lambert
Peter Landesman
Sherry Lansing
Estelle Lasher
Michael Lasker
Carol Leifer
Avi Lerner
Colin Lester
Ben Levine
Susan Levinson
David Levy
Linda Lichter
Jon Liebman
Doug Liman
Kate Linder
Jonathan Lipnicki
Jonathan Littman
David Lonner
Jon Lovitz
Branko Lustig
Kellan Lutz
Bernie Mac
Benji Madden
Joel Madden
Joshua Malina
Melissa Manchester
Michael Mann
Rob Markus
Orly Marley
Ziggy Marley
Bill Masters
David Matalon
Toby McGuire
Barry McPherson
Brian Medavoy
Jeff Melman
Jeffrey D. Melvoin
Ron Meyer
Arnon Milchan
Larry Miller
Travis Milne
Rina Mimoun
Michael Morales
Neal Moritz
Rob Morrow
Rupert Murdoch
Lucas Neff
Alan Nierob
Emmanual Nunez
Michael Nyman
James Packer
Scott Packman
Chazz Palminteri
Amy Pascal
Donald S. Passman
Brett Paul
Millie Perkins
Linda Perry
Cyntheia Pett-Dante
Marc Platt
Richard Plepler

Kelly Preston
Frank Price
Rob Prinz
Dan Rabinow
Sam Raimi
Dean Raise
Nathalia Ramos
Bruce Ramer
David Ready
Summer Redstone
Ivan Reitman
David Renzer
Hanna Rochelle
Seth Rogen
John Rogovin
Lena Roklin
Howard Rosenman
Bill Rosenthal
Phil Rosenthal
Brian Ross
Michael Rotenberg
Rob Rothman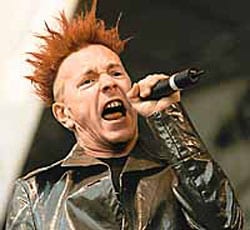 Robert Rovner
Susan Rovner
Haim Saban
Pat Sajak
Nancy Sanders
Deran Sarafian
John Savage
Mark Schiff
Steve Schnur
Steve Scheffer
Jordan Schur
Sam Schwartz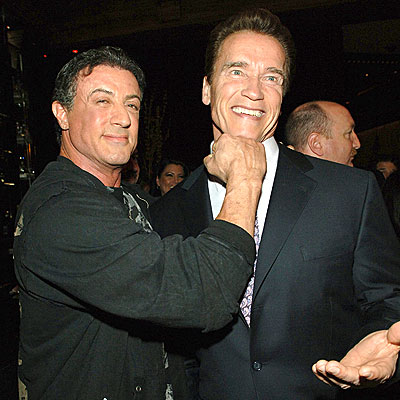 Adam Schweitzer
Sir Ridley Scott
Tony Scott
Jason Segel
Jerry Seinfeld
Adam Shapiro
Brooke Shields
Scott Siegler
Ben Silverman
Sarah Silverman
Martin Singer
Gary Sinise
Steve Spira
Sylvester Stallone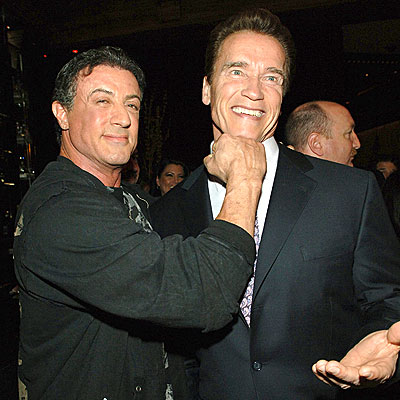 Darren Star
Mary Steenburgen
Norman Steinberg
Gary Stiffelman
Ben Stiller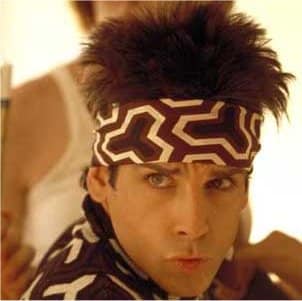 Gene Stupnitsky
Nick Styne
Eric Suddleson
Joel Surnow
Daniel Adam Sussman
Keifer Sutherland
Traci Szymanski
Nina Tassler
Adam Taylor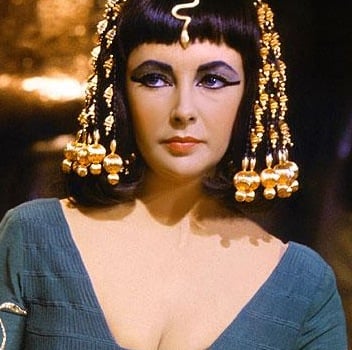 Austen Tayshus
Mitch Tenzer
Fred D. Toczek
Michael Tolkin
Shaun Toub
Jonathan Tropper
Donald Trump
Blair Underwood
Jon Voight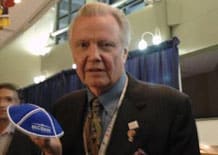 Paul Wachter
Mark Wahlberg
Nina Wass
Avi Wasserman
Bernie Weinraub
Jerry Weintraub
David N. Weiss
Michael Welch
Sandy Wernick
Alan Wertheimer
Arnold Wesker
Ron West
Nikki Wheeler
Pharrell Williams
Robin Williams
Serena Williams
Bruce Willis
Irwin Winkler
Bryan Wolf
Shannon Woodward
Noah Wyle
Sharon Tal Yguado
Pete Yorn
Rick Yorn
Laura Ziskin
Ed Zwick
General Sources:
Support for Sderot is strong at L.A. benefit concert
Live for Sderot Benefit Concert Photo Gallery
Nicole Kidman and 84 Others Are Against Terrorism
US's best wish Israel happy birthday
60th Anniversary of Israel "From Vision to Reality"
Hollywood Jews: Toronto film fest protest against Israel a 'blacklist'
The JPost – Israel Solidarity Page
Israel At Sixty American Zionists Salute Israel
To Life! America Celebrates Israel's 50th
Pro-Israel Celebrities For Habima Speak Up
Please help ensure Israellycool can keep going,
by donating one time or monthly