Home
Authors
Posts by Guest Poster
This meeting has no place in parliament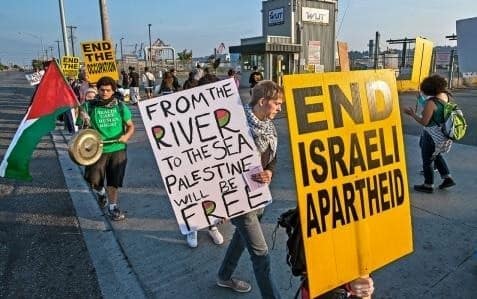 "I will stand with the best country in the Middle East, the ancient homeland of the Jewish people"
Reader Jonathan Hoffman attended SOAS University London for a film, 'From Balfour to Banksy: Visions and Divisions in Palestine'
There is no diversity of opinion in a community that deems the right for Jews to live in safety something negligible
Reader Virag reports on a lecture on the Balfour Declaration at the UN
I will always try to stay within my set boundaries, because seriously: what do I know?
Suit aims to hold Khaled accountable for her actions
The FIL Men's World Lacrosse Championships will be held in Israel next summer July 12-22
Two movies could not be more different
"I am ashamed that the leadership of the Jewish institutions I once respected have come to this"
It's cute to knock CNN as "fake news". It's far more eye-opening to try to understand why this is occurring in the first place.
I guess we have Trump to thank for opening the world's eyes to the dangers of moral relativism